Are you wondering what 2015 might look like for social media marketing?
If the changes in 2014 are an indicator, there will be a lot more changes in 2015.
To get a grip on what the near future may look like, we tapped the knowledge of 28 social media pros.
Here's what they had to say.
#1: Video Becomes the Content of Choice
Heidi Cohen, president of Riverside Marketing Strategies
In 2015, video will dominate as the social media content format of choice. Further, regular video segments, like podcasts and blog posts, will come into their own as a form of content that drives social engagement and other marketing goals.
Let's look closer. In August 2014, Facebook surpassed YouTube in the number of video views via desktop according to comScore. It's important to note that YouTube still has more views across all devices. As of September 2014, Facebook attracted a billion video views per day, a roughly 30-fold increase since July… more
#2: Information Density Creates Hurdles
Mark Schaefer, educator, consultant and author of Social Media Explained: Untangling the World's Most Misunderstood Business Trend
To me, there is one mega-trend that is like an enormous hammer forging nearly every idea and innovation in our marketing world today: Fighting through information density. By 2020, the amount of information on the web is expected to increase by 600% (and some believe that number is low!). The challenge of cutting through the content shock and earning a share of the limited customer attention span is the marketing challenge for the foreseeable future… more
#3: SlideShare Becomes the YouTube for Business

Dave Kerpen, CEO of Likeable Local, chairman of Likeable Media and author of Likeable Leadership: A Collection of 65+ Inspirational Stories on Marketing, Your Career, Social Media & More
Instagram is to Facebook as SlideShare is to LinkedIn. In other words, look for SlideShare to emerge as the key social network for business professionals to find and share bite-sized pieces of content while on the go in 2015.
SlideShare is currently where you create, distribute and consume presentations, and it's a great tool for B2B marketers to do content marketing for their target audience. Good presentations drive page views, leads, SEO juice and often long-lasting evergreen content… more
#4: YouTube Declines as Social Networks Embrace Hosted Video
Michael Stelzner, founder and CEO of Social Media Examiner and author of Launch: how to Quickly Propel Your Business Beyond the Competition and Writing White Papers: How to Capture Readers and Keep Them Engaged
Facebook, Twitter and LinkedIn will show preferential treatment to video content that is hosted on their own platform. This means that marketers will be uploading original video content to each social network (and not just short videos). The social networks will give extra exposure to uploaded videos because they keep users on the platform longer and provide unique advertising opportunities. This distribution of video will radically transform the way marketers work with video… more
#5: Social Conversions Become Easier
Douglas Karr, CEO of DK New Media and founder of the Marketing Technology Blog
Social micro-conversions will become an active and successful strategy with every business in 2015.
Currently, businesses look to promote on social media, direct traffic back to their site, introduce a call to action and then drive the visitor through the conversion. The needed behavior is rife with trouble, because it requires the consumer or prospective business to take many steps… more
#6: Paid Ads Become Unavoidable
Kristi Hines, freelance writer and professional blogger
In 2015, social networks will continue to find ways to push businesses into their advertising programs.
We already know that Facebook plans to stifle organic promotional posts in the news feed starting in January 2015, and that Twitter hasn't ruled out implementing a Facebook-like algorithm for their news feed. Instagram is still busy expanding their advertising platform, and since they're owned by Facebook, an algorithm that limits organic posts from businesses and brands could easily be added into the mix… more
#7: Local Search Expands Google+
Martin Shervington, author of The Art and Science of Google+: A psychological, user friendly and sometimes even humorous guide to this new social layer and a marketing consultant
The rise of Google+, through Google Local Search results, will be a phenomenon in 2015.
Google has created the infrastructure to enable businesses to easily appear in Google search, and so many businesses still haven't claimed their listings… more
#8: Tech Innovations Change Marketing
Viveka von Rosen, a LinkedIn expert, speaker and trainer and the author of LinkedIn Marketing: An Hour a Day
I don't think we'll recognize the future of social media! It's hard to know what will have a greater influence on social media in the future—hardware design or software innovation?
With hardware innovation like Oculus Rift and D-Wave's Quantum Computer popping up seemingly overnight, there's no telling how hardware will affect the way we interact on social. And it most certainly will affect it, making engagement more intuitive, more in-time and more realistic than ever. Imagine what fully experiential quantum data integration will do to social interaction… more
#9: Silos Break Down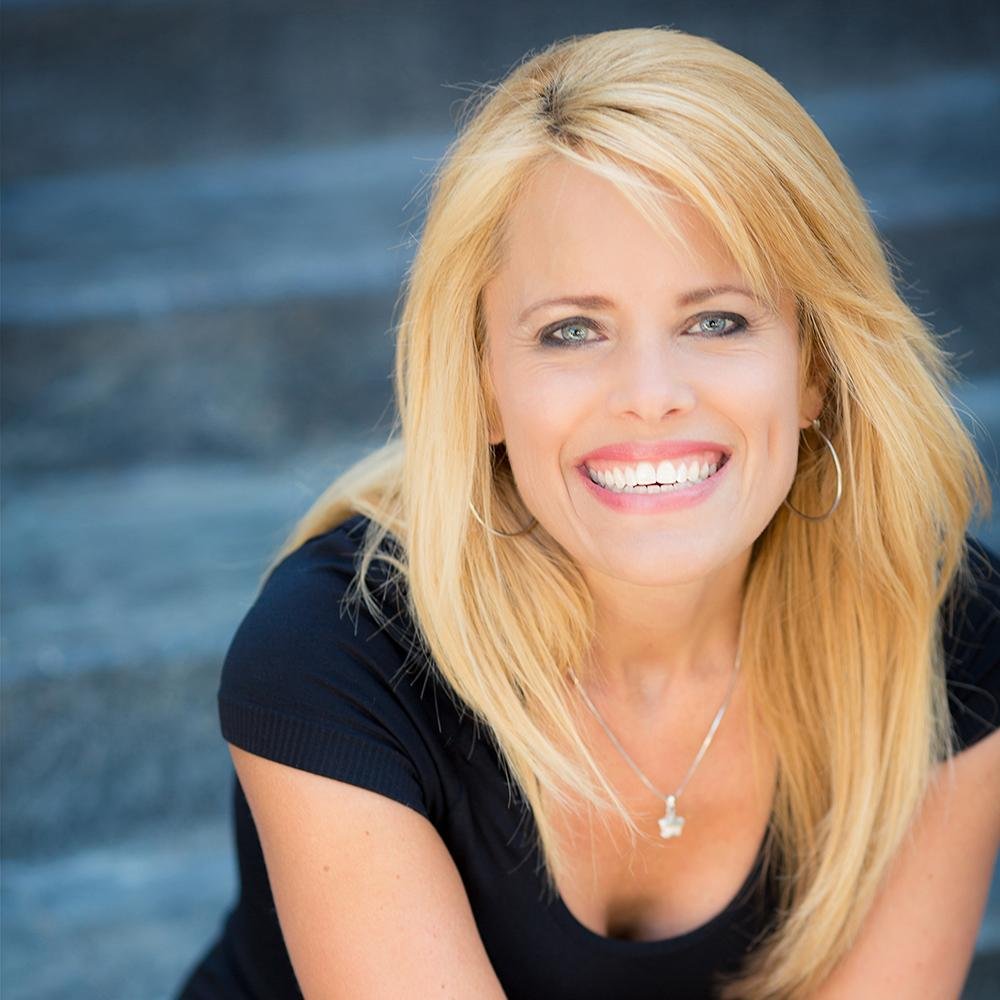 Rebekah Radice, founding partner of Imagine WOW
In 2014, there was still a massive disconnect between brands and consumers due to a misuse of social media as a communication tool at the brand level and a misunderstanding of who the customer actually is.
This will be the year brands wake up to the reality that social media is a relationship-builder and not a one-way bullhorn. They will embrace the conversation, knowing that in order to establish meaningful connections, they must break down the social media silo they have created… more
#10: Campaign Focus Shifts to Experience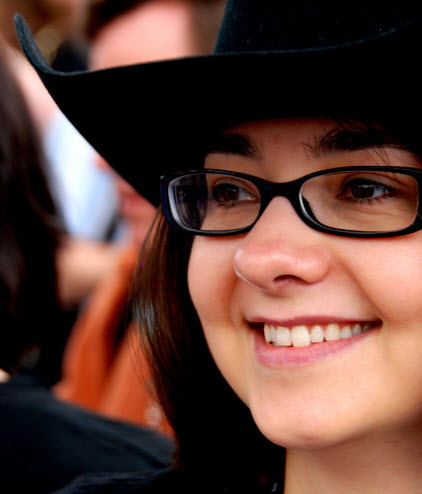 Ekaterina Walter, Global Evangelist at Sprinklr and a bestselling author of Think Like Zuck: The Five Business Secrets of Facebook's Improbably Brilliant CEO Mark Zuckerberg and The Power of Visual Storytelling: How to Use Visuals, Videos, and Social Media to Market Your Brand
In the information-driven and consumer-empowered world, relationship capital is the only business metric that stands the test of time. Brand love and customer advocacy is what takes care of the business bottom-line. To truly earn the trust and loyalty of educated, tech- and social-savvy, global, connected millennial consumers, it isn't enough to distract them with short-term dazzle campaigns. To ignite and keep customer advocacy long-term, companies need to show that they care by repeatedly enabling meaningful experiences… more
#11: Paid Media Becomes Necessary
Francisco Rosales, founder of SocialMouths
In 2014, we witnessed several changes in the way businesses are forced to approach Facebook marketing—first with the drop in organic reach, then the death of the like-gate and now the announcement of how Facebook plans to reduce the amount of promotional content coming from brands in the news feed. We should not be surprised if other networks eventually follow the same path.
In 2015, we'll see the rise of paid media. Small businesses will have to get more educated about how to accelerate the distribution of different types of content at different stages of the sales funnel if they want to survive… more
#12: Republishing Grows Reach
Laura Roeder, founder of Edgar and the site, LKR Social Media
Facebook spent 2014 tightening the noose on social marketers, and with an algorithm change taking effect in January, shows no signs of stopping in the new year. On top of that, other networks like Twitter continue to grow more crowded, which means getting noticed in a feed or a timeline gets harder and harder all the time. Therefore, reach for individual posts is dropping.
Anyone with a Facebook page can tell you that reach has plummeted, and the reach on any given post is a fraction of what it would have been a year or two ago. That's why in 2015, marketers will focus on getting cumulative reach by republishing their updates multiple times... more
#13: Campaigns Become Platform-Agnostic
Jim Belosic, CEO of ShortStack
We're going to see marketers shift their focus back to "platform-agnostic marketing." Savvy marketers are realizing that the social space is becoming increasingly fragmented, and creating unique campaigns for each channel is difficult and expensive. For the last few years, you could create a campaign just for Facebook and get good results. But now your audience is everywhere—Twitter, Facebook, Instagram, YouTube and others—each with different reach and engagement… more
#14: Fans Demand Personal Interaction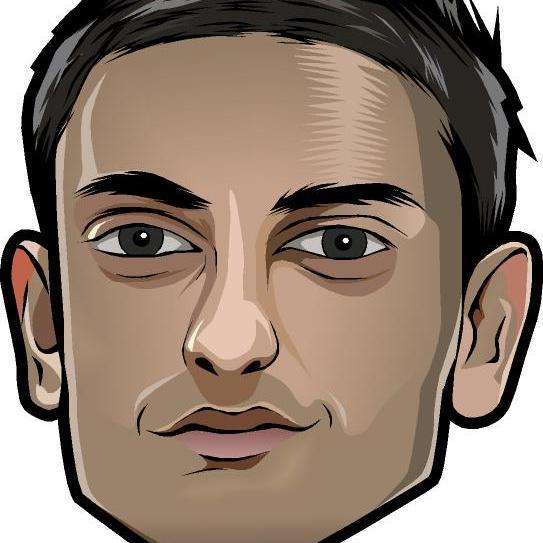 Ravi Shukle, Facebook marketing specialist and the host of the new podcast, Crown Your Community
Next year will see increased demand for personal interaction with fans and followers. This means that fans today want to get to know the people behind the logo or brand and want to see who it is they're engaging with.
Companies that have already grasped this concept are not only seeing a lot more interaction on their content, but also building up a higher level of trust. This approach lets their fans know there's a real person behind the company who cares about what they have to say and is there to respond… more
#15: Social Media Goes Niche
Courtney Seiter, content crafter at Buffer
In 2015, I foresee the rise of a smaller, more personal social media trend that focuses on niche groups and specific, shared qualities or interests.
We've always shared with specific people or to small groups through "dark" channels like email or text messaging right alongside our broader social media sharing. In the coming year, I predict that this type of sharing will begin to get more notice from marketers and app developers… more
#16: All Social Networks Offer Paid Visibility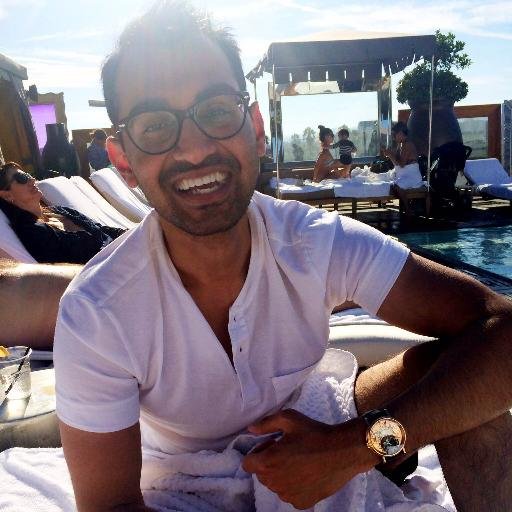 Neil Patel, co-founder of Crazy Egg and KISSmetrics
The majority of the social networks will copy Facebook's model for displaying information to their users. That means other social networks will begin filtering what posts your friends or followers see.
Why? Because there is a lot of noise on these social sites, which causes users to decrease their engagement. Sure, as a user, you can unfollow or unfriend certain people. However, if the majority of their posts are great, you still want to see what they have to say. You just don't want to see the junk… more
#17: Marketing Requires a Combination Approach
Mike Gingerich, co-founder of TabSite
No longer will there be social media marketers who focus on only one network. They will be extinct!
Integrated social media marketing will become a "must" for implementation. For too long marketers have been doing "Facebook marketing" and "Twitter marketing" plus other marketing in isolated silos. As we've seen in 2014 with Facebook reach, if a business focuses on only one social platform, changes to that platform can be disastrous. Therefore, the importance of integrated marketing will headline 2015… more
#18: Visual Content Ups Its Game
Cynthia Sanchez, writer and podcast host at Oh So Pinteresting
Visuals, visuals, visuals! This will be the year we see marketers take images and videos to the next level. Over the past couple of years we've seen visual platforms like Pinterest and Instagram skyrocket in popularity. Plus, more recently, videos have become more popular on Facebook.
We've also seen tools come on the scene that make creating awesome visuals super-easy and fun to do. Canva has made image creation a breeze and mobile apps such as PicStitch and Wordswag put the power of creating interesting images and videos for Instagram right in our pockets… more
#19: Marketers Take Control of Content
Donna Moritz, founder of Socially Sorted
We are tribal by nature. As such, I believe there'll be a continual move toward common-interest communities that fuel our innate need to tell stories and communicate as a group. This includes Facebook groups, LinkedIn groups, group boards on Pinterest and Google+ communities. Hashtags will also continue to shine on Instagram and Twitter as a way to stake our claim to a topic or niche and build community by curating content around that topic… more
#20: Hashtags Build Collaborative Communities
Sue B. Zimmerman, founder of Insta-Results™ and author of Instagram Basics for Your Business
This will be the year of the collaborative community. On- and offline there is an opportunity to build relationships and expand our sphere of influence from communities outside our own. We should become more relaxed about sharing what we do and who we know. I call it "lead with giving." In this evolution of how to do business, everyone wins… more
#21: Paid Media Becomes the Norm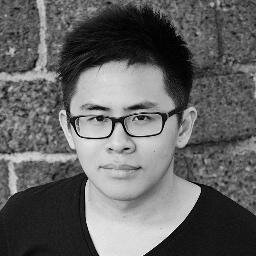 Aaron Lee, social media manager, entrepreneur and the grandmaster of customer delight at Post Planner
Paid media isn't going away. In fact, budgeting for paid media will be more important than ever, as it will be more integrated with earned and owned media.
This year, we saw social media platforms like Pinterest and Instagram introduce ads to a number of businesses as they strove towards monetization. Next year, we can definitely expect them to make a worldwide rollout… more
#22: Visual Marketing Explodes on SlideShare
Peg Fitzpatrick, co-author of the upcoming book, The Art of Social Media: Power Tips for Power Users and a social media strategist
The recent upgrades to SlideShare put it in place to be the hottest social platform in 2015. LinkedIn owns SlideShare.
LinkedIn started delivering solid traffic to blogs in 2014, as well as on-platform publishing. SlideShare will seal the deal as a viable social platform, proving that LinkedIn is no longer just for finding a job… more
#23: Social Marketers Become Selective
Emeric Ernoult, founder of AgoraPulse
Social media is becoming increasingly competitive and complex. If it was possible to be a social media expert three years ago, it's definitely impossible today. And it becomes even worse as we enter 2015.
Specialization is unavoidable. No one can be a Facebook expert, Twitter expert, Instagram expert and Pinterest expert all at once. On top of that, the advertising options offered by each of these platforms are becoming so complex that mastering them requires an enormous amount of testing, experimenting and learning… more
#24: Direct Buying Becomes Mainstream
Ian Cleary, founder of RazorSocial
In 2015, both Twitter and Facebook will introduce the Buy button and we'll see significant sales happening through these platforms. I don't imagine that you'll be buying products for a few hundred dollars, but you will hand over micro-payments. For example, it makes perfect sense for authors launching a book to offer it for sale directly on Twitter and Facebook.
We know that Twitter and Facebook are already testing this out. I think that they both will partner with Stripe to do all the payment processing… more
#25: Social Media Marketers Rebrand
Andy Crestodina, principal and strategic director at Orbit Media and the author of Content Chemistry: An Illustrated Handbook for Content Marketing
The popularity of the search term "content marketing" is gradually catching up with "social media marketing," and service providers will react by broadening their services and repositioning their brands.
This trend started with SEO companies a few years ago when content marketing emerged as the most sustainable (and safest) way to improve search rankings. But as demand for content marketing services grows, social media marketers will be next to jump on the bandwagon… more
#26: Businesses Embrace Owned Digital Assets
Stephanie Sammons, founder and chief strategist at Wired Advisor
In 2015, I believe there'll be a renewed focus on building and growing owned digital assets such as websites, blogs and communities. Social media has offered tremendous content distribution and engagement opportunities over the past few years, but it's become much more noisy, expensive and difficult to reach your audience. Additionally we don't own our space or our connections on social networks, and the rules are changing constantly.
To reduce these risks, businesses will seek out alternative avenues for content distribution, such as creative partnering, influencer marketing and niche content-sharing platforms to achieve more targeted visibility and engagement. Also, content curation as an "owned" content strategy becomes more prominent and acceptable… more
#27: Video Creates Engaging Experiences
Bryan Kramer, CEO of PureMatter, host of the From the Author's Point of View podcast and author of There is No B2B or B2C: It's Human to Human: #H2H
As humans, we each define a positive experience differently. When we have experiences that go above and beyond expectation, we want to share them and engage our friends and followers. To benefit from this innate behavior, companies need to think through and create world-class shareable experiences for their audience… more
#28: More Apps Support Anonymity
Gini Dietrich, CEO of Arment Dietrich, Inc
The web has gone back and forth on anonymity. In the early days, everything you did online was anonymous. But that eventually moved to you having to use your real name because of hate messages, bullying and even crimes. If you weren't going to say what you had to say using your real name, the web decided you probably shouldn't be saying it at all.
In 2014, anonymous social media apps such as Whisper, Secret, YikYak andFacebook Rooms emerged and gained popularity fairly quickly. Once again, we can air our grievances with little risk of real-life consequences… more